Per le elezioni politiche del 25 settembre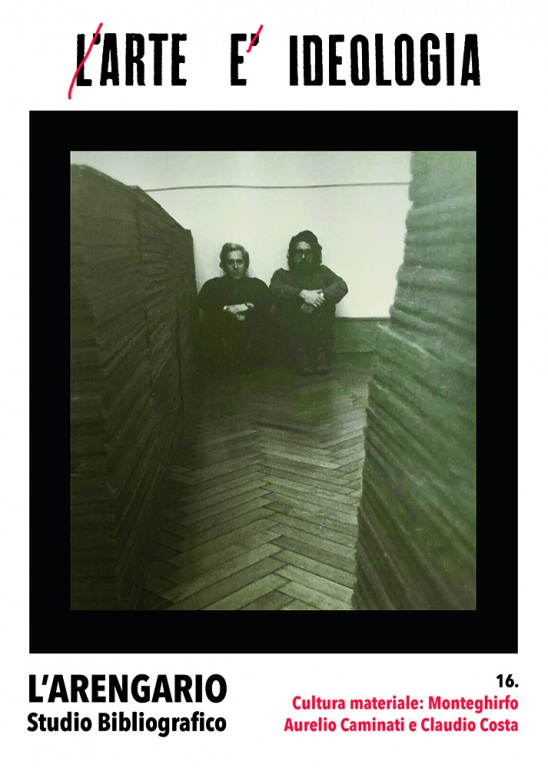 Nello stesso periodo in cui Pasolini constatava l'avvenuta «mutazione antropologica», alcuni artisti marginali al sistema del mercato dell'arte orientarono il loro lavoro alla ricerca delle tracce della cultura popolare. Claudio Costa e Aurelio Caminati creano un "museo attivo di antropologia" a Monteghirfo: l'obiettivo non è artificare il passato, museizzarlo per meglio dimenticarlo, ma riappropriarsi di una tradizione di cui siamo stati tutti espropriati: «siamo alla ricerca dei sentimenti e delle cose che ci facciano capire le cose e i sentimenti che verranno». E' il tentativo di reagire alla «mutazione antropologica» che amaramente Pasolini riteneva ormai avvenuta e irreversibile. [...] Una «trascrizione» [«La peste del 1630» di Aurelio Caminati], realizzata all'Alzaia di Milano nel novembre 1976, riflette in modo sorprendente l'attualità: nel continuo interscambio tra finzione e realtà, storia e immaginazione, invita a decrittare lo spettacolo della nostra omologazione, fornito quotidianamente dai mezzi di informazione attraverso la paura della morte, la retorica guerriera, l'esibizione della solidarietà, e riproposto in tutto il suo splendore a ogni cambio di governo.
---
In the same period in which Pier Paolo Pasolini noted the «anthropological mutation», some artists, marginal to the art market system, oriented their work in search of traces of popular culture. Claudio Costa and Aurelio Caminati create an «active museum of anthropology» in Monteghirfo: the goal is not making art of what is past, to museize it in order to better forget it, but to regain possession of a tradition that we have all been expropriated: «We are looking for feelings and things that make us understand the things and feelings that will come». It is the attempt to react to the «anthropological mutation» that Pasolini bitterly believed by now to have occurred and irreversible. An Aurelio Caminati's «transcription» («The Plague of 1630»), performance made at the Alzaia in Milan in November 1976 surprisingly reflects the current situation: in the continuous interchange between fiction and reality, history and imagination, invites us to decrypt the spectacle of our homologation, provided everyday by the media through the fear of death, warrior rhetoric, the display of solidarity, and reproposed in all its glory every time the government changes.
View attached file