How a simple law can change market conditions

01/12/2020

Articles and Publications

Admin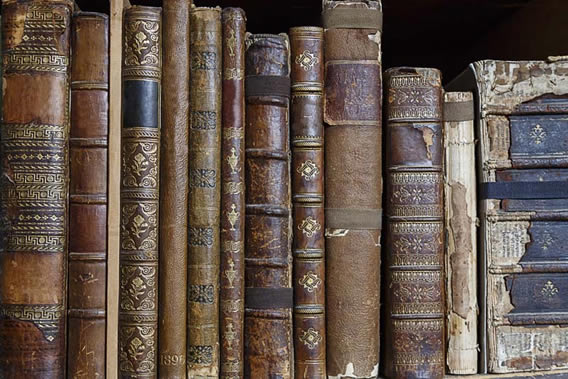 When you do a market research, it's important to look at all the exterior factors that can change market conditions. There's a special little tool to do this analysis consistently: it's called the PESTEL analysis.
The purpose of today's post is to illustrate how so-called exogenous factors can change dramatically the competitive landscape.
Antique books market conditions changed dramatically in Italy
As some of you may remember, I talked in an earlier post about my passion for old books on mineralogy. Just before Christmas I found a 18th century book that I wanted to add to my collection. This book was proposed by an Italian antiquarian library in northern Italy. I took contact with the librarian, negotiated a small discount. I thought the deal was done for 100€ until the merchant (who was also the head of the ALAI, the association of antiquarian libraries in Italy) told me he had first to apply for an exportation license because the book had been printed more than 50 years ago. I had never heard something like this before. In all other country the need to apply for an exportation license depends on the age AND on the price. In France for instance such a license is necessary only for books older than 100 years AND worth more than 50000€. The same definition is of application in Germany. But not in Italy where a 51-year old book worth 1€ has to go through an official export procedure (if you read Italian don't miss this article by Umberto Pregliasco, the former president of the ALAI).
The consequences for the antique books market
This Italian law differs completely from what is in application in neighboring countries. Italian politicians have created a one-of-a-kind situation that puts pressure on Italian merchants specializing in antique books. Excessive regulations may indeed trigger an arbitrage on the part of prospective customers, who will prefer buying from a countries will less restrictions. In particular long procedures may be a deterrent.
Eventually such a law, which remains an exception in the European Union where free movement of goods is one of the pillars of the European internal market. But it isolates Italy from the rest of Europe and makes it a "local" market rather than a global one. Applying the law of offer and demand in such a situation is easy ; the offer will remain the same but the demand will plunge (the number of antique books collectors in Italy is insufficient to cope with the offer of antique books on the Italian market), hence putting pressure on prices. The discount will be the reward for patient collectors willing to undergo a complex and lengthy export procedure.
Conclusion
When carrying out your market research, don't forget to take also external market forces into account. The dynamics of a market can be changed dramatically by external forces on which you'll have absolutely no grip. It's always better to explore such forces before your start a business, rather than discovering afterwards that you're trapped.
--------------------------------------------------------------------------------------------------------------------------------------------
--------------------------------------------------------------------------------------------------------------------------------------------
Italie: une loi bouleverse le marché du livre ancien
Lorsque vous effectuez une recherche sur le marché, il est important d'examiner tous les facteurs extérieurs qui peuvent affecter les conditions du marché. Une méthode existe. Elle est simple et s'appelle l'analyse PESTEL. Le but de l'article d'aujourd'hui n'est pas de vous réexpliquer comment se fait une étude PESTEL, mais d'illustrer comment des facteurs dits exogènes peuvent changer radicalement le paysage concurrentiel. L'exemple est celui du marché du livre ancien en Italie.
Il ne fait pas bon vendre des livres anciens en Italie
Comme certains d'entre vous s'en souviennent peut-être, j'évoquais dans un billet précédent ma passion pour les vieux livres de minéralogie. Juste avant Noël, je trouvais un livre du 18ème siècle que j'aurais aimé ajouter à ma petite collection. Ce livre était proposé par un libraire du Piémont (Italie). Je prenais contact avec ce dernier et négociais un petit rabais. Je pensais que l'affaire était entendue (on parlait de 100 €) jusqu'à ce que le libraire (qui était également le président de l'ALAI, la fédération italienne des librairies anciennes, équivalente du SLAM en France) m'informait qu'il devait d'abord demander une licence d'exportation parce que le livre avait été imprimé il y a plus de 50 ans. Je n'avais jamais entendu quelque chose du genre auparavant. Dans tous les autres pays la nécessité d'une licence d'exportation dépend de l'âge du livre et surtout de son prix. En France, par exemple, une licence n'est nécessaire que pour les livres de plus de 100 ans dont la valeur excède 50000 €. Les règles sont les mêmes en Allemagne. Mais pas en Italie, où un livre à 1€ imprimé en 1964 doit d'abord obtenir le droit de passer la frontière ! Si vous lisez l'italien, ne manquez pas cet article d'Umberto Pregliasco, l'ancien président de l'ALAI, décrivant cette situation ubuesque.
Quelles conséquences pour le marché du livre ancien ?
Cette loi italienne diffère complètement de ce qui est en application dans les pays voisins. Les politiciens italiens ont créé une situation unique qui isole le marché italien et met sous pression les acteurs spécialisés dans les livres anciens. Une réglementation excessivement lourde peut en effet être à l'origine d'un arbitrage de la part de clients potentiels, qui préfèreront acheter dans un pays où la réglementation sera moins lourde, moins longue, le permettant ainsi de jouir plus vite de leur achat.
Au final une telle loi crée une situation d'exception dans l'Union européenne dont la libre circulation des marchandises est l'un des piliers. Elle isole l'Italie du reste de l'Europe et en fait un marché «local» plutôt qu'international. L'application de la loi de l'offre et de la demande dans une telle situation permet d'anticiper l'évolution de la situation concurrentielle : l'offre restera le même, mais la demande va plonger (le nombre de collectionneurs de livres anciens collectionneurs en Italie étant insuffisant pour absorber l'offre intérieure). Une pression sur les prix au sein du marché italien est donc susceptible de s'exercer. Les rabais consentis correspondront alors à la « prime d'attente » que les collectionneurs patients seront susceptibles de récolter.
Conclusion
Lors de la réalisation de votre étude de marché, n'oubliez pas de prendre également les forces externes au marché en ligne de compte. La dynamique d'un marché peut être modifiée de façon substantielle par des facteurs exogènes sur lesquels vous n'aurez aucune emprise. Il est toujours préférable d'identifier ces facteurs avant le démarrage de votre entreprise plutôt qu'après.
--------------------------------------------------------------------------------------------------------------------------------------------
--------------------------------------------------------------------------------------------------------------------------------------------
Autore: Pierre-Nicolas Schwab
how-a-simple-law-can-change-market-conditions (english version)
Italie : une loi bouleverse le marché du livre ancien (french version)